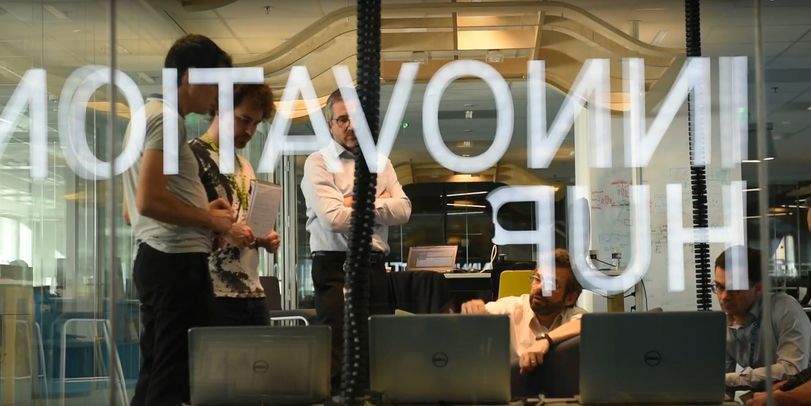 Innovation Hub / Thales Campus Bordeaux
Le Projet
L'Innovation Hub est un espace de travail spécifique dédié à la recherche et à l'innovation aéronautique de Thales  A l'occasion de la construction de son nouveau site campus à Mérignac  en 2017, Thales confie à l'agence Félix associés la conception de ses 1 200m2 destinés aux équipes chargées de l'innovation.






For its new Campus Thales Bordeaux site in Mérignac, Thales Avionics trusted Félix and associés with the design of a 1,200 m2 space for teams in charge of innovation.
The challenge for our designers was to generate a very strong dynamic between different spaces/functions of the Hub, created in the innovation projects developed by the teams: offices, socializing zones, laboratories, FabLabs and demontration zones.
The transparency and flexibility of partitions encourage interactions between the teams.
In order to make this pole of excellence stand out - the future of the group is generated there - choices of specific layouts were made, different from the general space design charter of the site (furniture, colour chart, materials, equipments, …).
The Innovation Hub was designed to follow the evolutions of the Thales group programmes and adapt continuously to them.